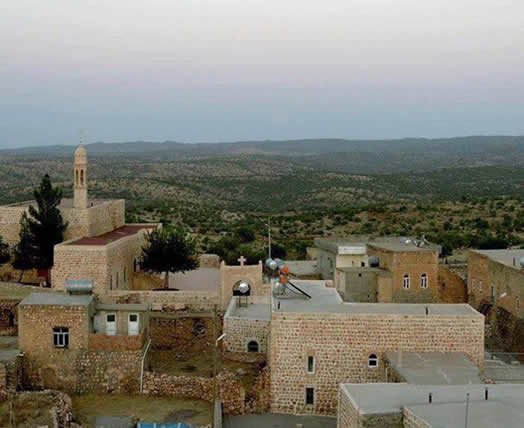 Syriacs have published declaration against confiscating about the churches, graveyards and monasteries in their homeland Turabdin by the Turkish authorities in the last days. The declaration are as follows:

The Syriacs have produced many monuments in this land where they have lived for thousands of years. Syriac people have lived in this land and during the period that they lived did not destroy, or get damage or loot anything. Syriacs are also one of the first Christian communities of the world. They have lived to perform their belief faithfully and built up churches, monasteries in their villages. Even the newest of these places of worship are for 300-400 years old.

Therefore these monuments are gift for humanity and to human beings regardless of their belief or idea and entrusted to their care and protection. But as we are informed that in Mardin where has become metropolitan municipality, by removing villages and village legal personality, these monuments were transferred to public purse and allocate to public institution quietly. This last situation has shown that the marauder mentality is still proceed in 21st century which we have seen the instances of it many times before.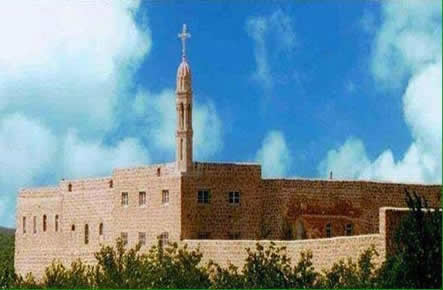 What a coincidence that, in this period that we are living, ISIL has seized our churches, properties, destroyed our monuments, taken hostage our people and murdered them. While ISIL is doing all these crimes against humanity, it acts with the understanding that "the property, the soul, the honor of the non-Muslim is halal for Muslim". Now, we have to ask this question: Is there any difference between the marauder of the State of Turkish Republic and the marauder of ISIL? What is the difference between of allocation of our cultural and historical assets, churches, monasteries to Presidency of Religious Affairs that is a Sunnite-Islamic Institute which operates with taxes of all of the citizens, and transferring to public purse; and saying ISIL that "we transferred the churches and properties of Syriacs to the public pursue of State of Islam" where they seized the places in Syria?

According to Article 42/3 and Article 37 of the Treaty of Lausanne, which is the founding treaty of the Republic of Turkey, the state has an obligation to facilitate the protection, functioning of minority institutions and property. As a matter of fact, during his prime minister period, Erdogan, announced in the democratization package in 2013, "We have refunded the fields of Mor Gabriel Monastery.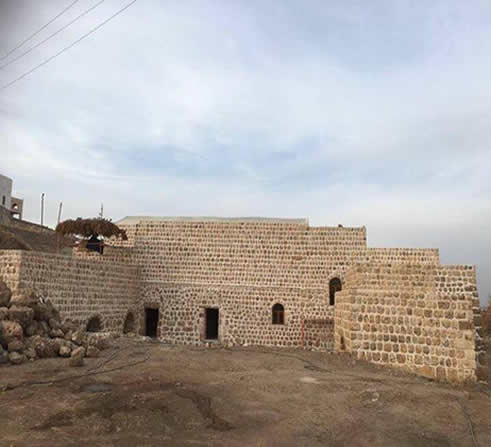 By this way, we have delivered an important right to our Syriac citizens", but requirements of this promise couldn't be fulfilled. By the last step, much more cultural and historical assets are seized instead of refunding of fields of Mor Gabriel . Removing of injustice is in name only as usual, and new injustices have continued.

We as Platform Turabdin are invited the Government of Turkey to give end to these injustices. We will fight against this injustice by using all our democratic rights. The churches, monasteries, cemeteries and fields of Syriac people are belong to Syriac people. What belongs to Syriacs should be given to Syriacs immediately.

Platform Turabdin (Syriac Intellectuals and Activists Discussion Group) * * *

Photo: Some Places that more than 50 of them seized by State:

1) Mor Afrem and Mor Teodoros Churches in Arkah.

2) Mor Yakup D'karno Monastery in Badibe.

3) Lovely and beautiful Mor Malke Monastery,

Update Date: 28 June 2017